Our Primary Services 
Luxurious Web Design  provides a wide range of services to suit your company. At Luxurious Web Design, we understand that each company's needs are different, so we tailor our services to best suit your needs. As a trusted, persistently engaged partner,  we work side by side with our clients, offering expert, objective advice to help solve their most important and complex problems.

Website Design and Development
Luxurious Web Design Website and Design Development staff cohesively work together to build websites that are not only visually pleasing, but have the functionality and advanced…

SEO & Online Makreitng
There is a requirement to market your business online, not only through search engine optimization, but through many internet outlets. This can include: email marketing, advertising…

Umbrella Plan
Luxurious Web Design created the umbrella plans as a cost efficient option to provide our customers with an all inclusive online package. This is an extension of our services beyond…
DIY Lab: Do It Yourself
You can save time by doing the design yourself if you have the technical knowledge. There is the option of not hiring someone, if you can master it on your own. You can save money…

Logo and Graphic Design
Luxurious Web Design can develop a wide range of print and graphic solutions for your organization, whether its a  logo creation to a total corporate image. All sized projects…
Social Media
We also offer social media management & posting creation for Instagram, Facebook, Twittter, Pinterest, YouTube & many more of your favorite social media platforms.

Application Development
We also offer Application Development for iOS and Android Operating Systems. We focus on the front end to ensure efficient user interfaces and the back end to render full functionality …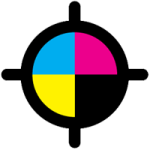 Printing Services
Luxurious Web Design provides low cost options to those looking to have materials printed. You'll never have to worry about one agency designing your items and having another print it, we'll do…